I love to create modern, clean websites to get your company or organisation noticed online and help you to attract more business.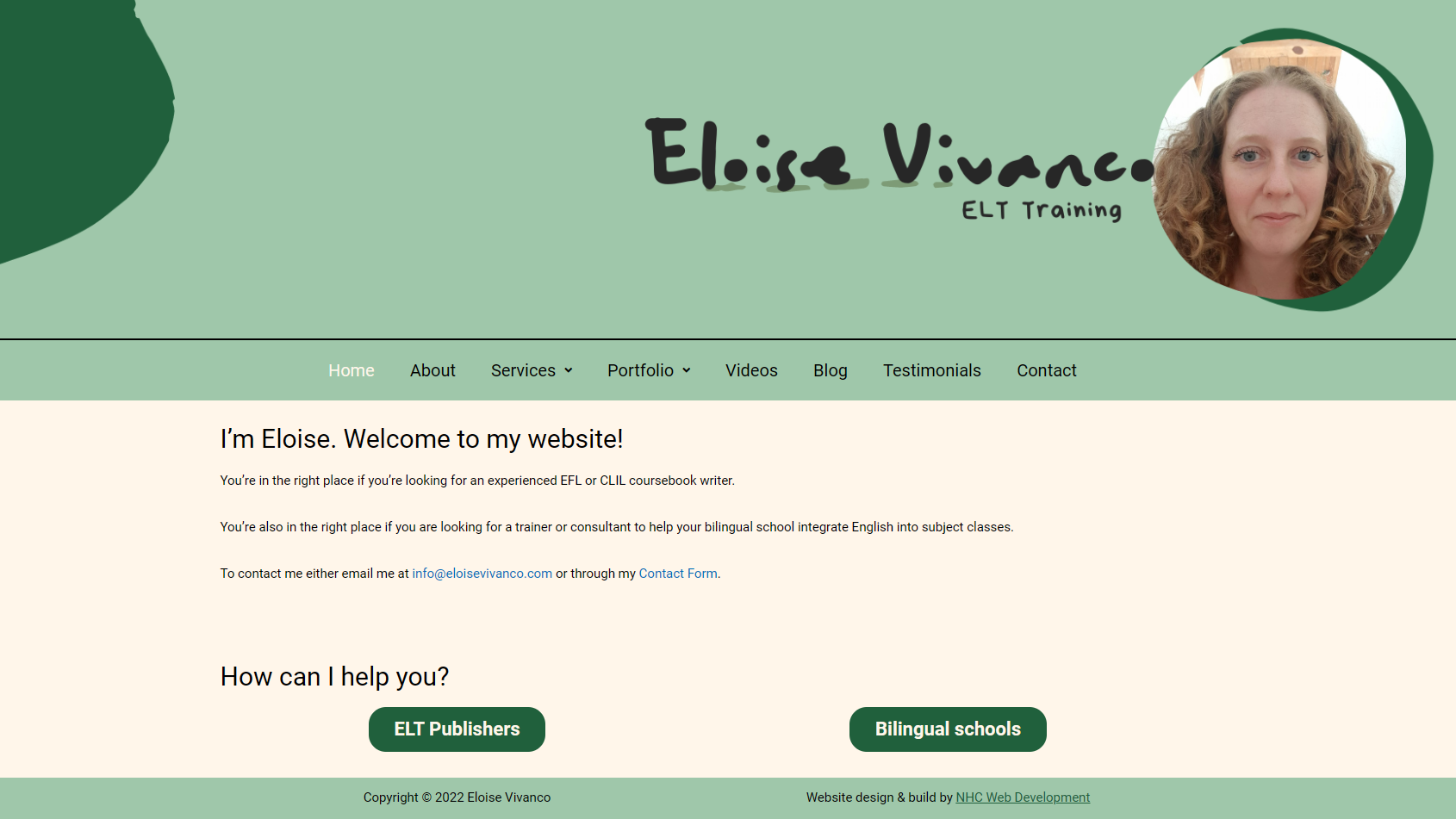 ELOISE VIVANCO has been working in the EFL industry for nearly twenty years and she is a coursebook writer and teacher trainer.
She was the YL coordinator for two years at the British Council in Mexico and it was during this time that she came to learn more about CLIL (content and language integrated learning) and designed a soft CLIL programme for higher level primary-aged language learners at the centre.
For me photography is a way to explore and discover the world. It's also how I can live in the moment, concentrate on what's before me. I like to find the beauty, mystery and even humour in my subjects, and I love experimenting, especially with multiple exposures. Sometimes I use post-production techniques to recapture the mood or emotion I had from the shoot, and although one's 'eye' is subjective, through the image I endeavour to share my experience and make a personal connection with the viewer.
I hope you enjoy looking at the world through my lens!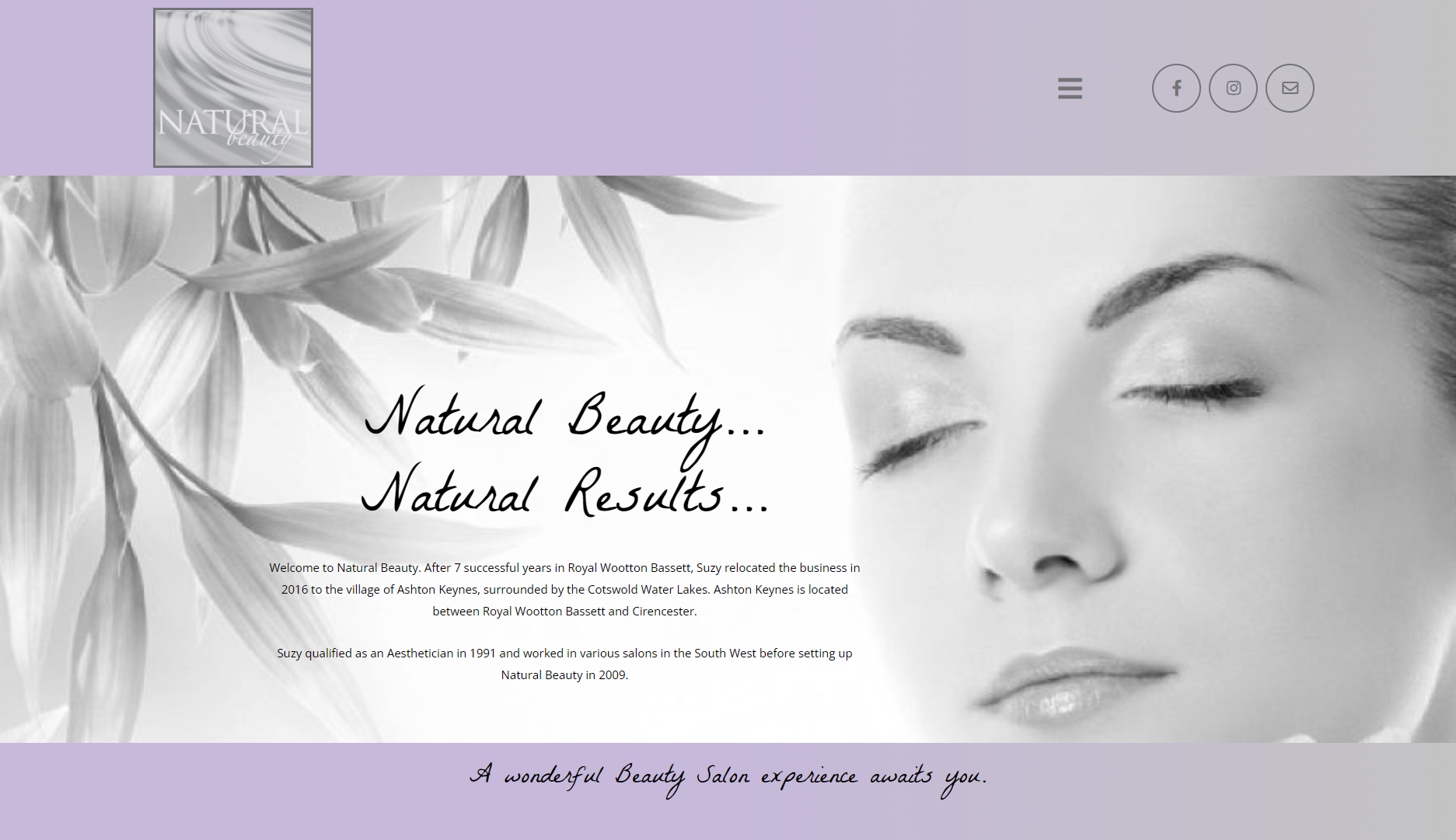 What a pleasure it was to have Nigel build my website, he was extremely patient and helpful throughout the whole process along with making it affordable for a small business. I have to say it's nice to do business with genuine kind nice people which Nigel is. We did the whole process online and over Zoom.
I would highly recommend NHC Web Development to all.
Thank you Nigel.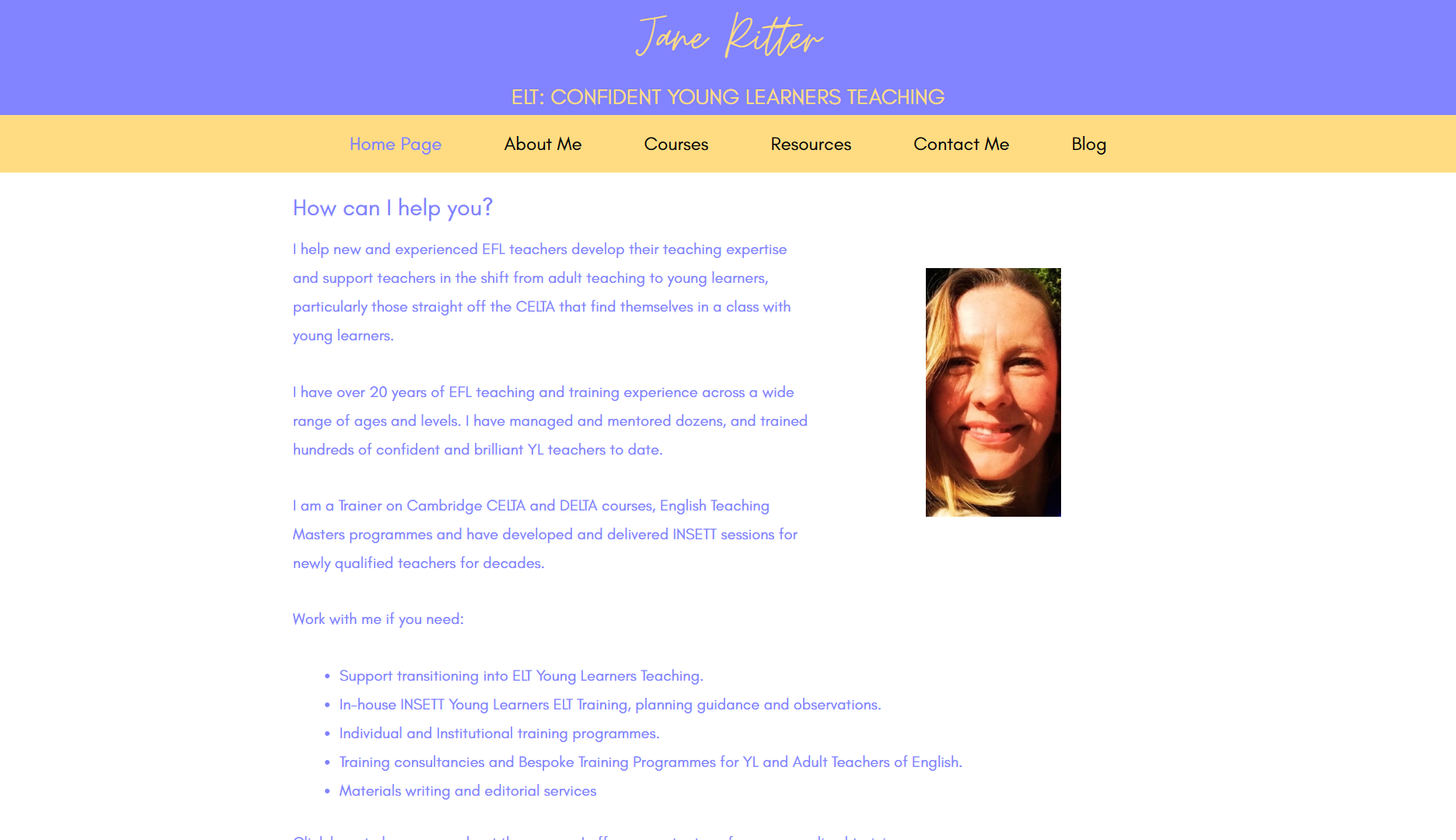 JANE RITTER helps new and experienced EFL teachers develop their teaching expertise and support teachers in the shift from adult teaching to young learners, particularly those straight off the CELTA that find themselves in a class with young learners.
  Nigel has made life so much simpler. He is super-efficient, responds quickly and got what would have taken me months done in a few days. He has been infinitely patient with my design and content. He's also been indispensable in terms of advice. I wish I'd hired
NHC Web Development
ages ago!  
Currently awaiting release.
Currently awaiting release.
UNITED ENGLISH is an English academy specialized in communication.
They are passionate about teaching and they have been dedicated to the organization of English courses in Seville for more than fifteen years.
A website for your business doesn't need to cost £1,000s.

You can have a professional online presence for only
with a website from NHC Web Development

I am a professional Web Developer with a range of skills enabling me to produce great-looking and effective web sites.
I pride myself on personal service to my clients and often go beyond my initial brief in order to satisfy requirements.